We didn't see it coming… 
We were at the wondrous Arches National Park on a gorgeous day in May, hiking to the top so we could all take our couple photos under a big arch.  
Lingering behind our large family group and climbing up last were Morgan and her boyfriend, Miguel…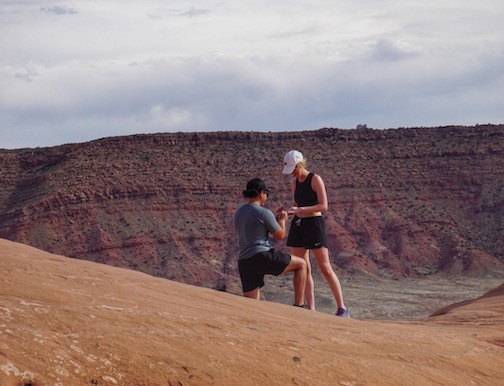 We were surrounded by about 200 or so people at the top, and then every one of them started cheering as Miguel got down on one knee and proposed! 
It was a thrilling and heartwarming experience. We all hugged and took photos with the whole family together, embracing a new member, under the sun on that unforgettable day. 
We have always loved going out west, but Moab, Utah, was a first for all of us. We flew into Denver, Colorado, where Cole lives and then all drove about six hours to this posh desert glamping site that Drew's company owns in the heart of Moab— Under Canvas.  
This place was top-notch for glamorous camping— large private tents, king-size beds, en suites, and beautiful views. There were fun activities and trails to do during the day and stargazing by the campfire at night.  
We did multiple hikes, mountain biking, and a safari hummer tour as a family, but when we go back, we are all in for the Navtec speed boat tour of the Highwater Cataract Canyon on the Colorado River. We will also be sure to travel again in those milder off-season months when the weather in Moab is fantastic and rates for stays and tours tend to be lower.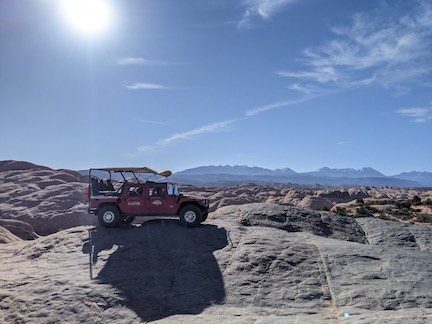 Known for its wild rafting adventures, offroad trails, landmark beauty, and local shopping, Moab is a worthwhile destination for vacation. If glamping isn't for you or if heat is a concern in the summer months, there are plenty of (airconditioned) vacation rentals and hotels in and around town.  
The best part about Moab was spending good, quality time with our family. We are all grown now, even with families of our own, but we've learned, especially since the pandemic, how important our time is together… 
Spread out from Cincinnati to Denver and DC to London, the Heimbrock family has made it a point as a family to drop all things once a year and commit to these wonderful, memorable vacations. With every passing year, our bond grows stronger through this new tradition, and we look forward to squeezing a year's worth of love and fun into the next trip in December— London!